Normandy Lake Dentistry at Lakewood
Normandy Lake Dentistry at Lakewood
Our Lakewood office location in Jacksonville, FL provides dental care done differently. We provide dentistry in a relaxing environment where you'll receive the highest level of care. We put our patients first and we believe this is what sets us apart from other dental offices. We proudly also server the surrounding communities of San Jose, Miramar, Englewood, and Sans Souci.
I loved my first experience at the Lakewood location! Seriously the prettiest and most welcoming dentist office I have ever been with. All of the staff that I interacted with were super friendly.
- Kate M.
Great experience!!! I love the state-of-the-art, clean facility. The dental assistant and dentist were very nice and explained everything that I needed in detail. I haven't been to the dentist in a while and I have found my new dentist in the Lakewood location. Thank you, guys.
- Shawanda H.
I always have a great experience at the Lakewood location. My hygienist was very thorough and the sealants I had done were reasonably priced with my basic dental insurance. The waiting room is always clean, and comfortable and my favorite is the patient room with the photos from around the world, and the comfy blanket you can have if you're cold. It's above and beyond any dental office, I have ever been to.
- Teresa T.
Today was my second cleaning at the Lakewood office. From the first step in the door with the receptionist to the hygienist to the exam by the doctor, it was the best experience I've had at a dentist's office. The office is clean, the staff was so kind and caring, and the doctor was so personable. I appreciate all the staff did to make it so comfortable.
- Amy B.
Doctors at the Lakewood Location
Dr. Sarah Danser
DDS
Dr. Danser plans to build honest and reliable relationships with her patients. She wants her patients to know that she is accountable and passionate about what she does, all while feeling that they can trust her with their dental needs.
Dr. Stephanie Marquez
DMD
Dr. Stephanie Marquez knows that everyone's smile journey is different, so she doesn't judge her patients. She understands the fear and anxiety that comes with going to the dentist, so she tries to get to the root of her patients' fears so they can work through it together.
Dr. Ruchi Patel
Dr. Ruchi Patel is a first-generation Indian-American. Her parents immigrated from Gujarat, India in the 80s. Dr. Patel always knew she wanted to serve in the health field since she loved the patient-doctor interaction. She found the perfect blend of science and art in the dental field. 
Dr. Tony Farha
Dr. Farha is a highly accomplished dental surgeon. He has been featured on news outlets for his work on dental implants and has been voted one of the 2010 Top Dental Speakers.
Meet The Team
Dental Services at Normandy Lake Dentistry at Lakewood
Normandy Lake Dentistry at Lakewood
Specialty Dental Services
We offer numerous preventative, restorative, and cosmetic dental services at our Lakewood office but we pride ourselves on our expertise in we have in specialty dental services to meet the needs of our patients and our community. These specialties include:
Outstanding Dentistry. Flexible Financing.
At Normandy Lake Dentistry at Lakewood, our goal is to ensure you get the dental care that you need, when you need it, without any financial restrictions. We offer a variety of dental financing options, accept most major insurance providers, and have an in-house dental savings plan for those without insurance. Get the dental care you deserve without breaking the bank. Each Normandy Lake Dentistry location offers the same financing options including accepted insurance, dental savings plans, and third-party payment alternatives. Explore all of our dental financing options using the link below.
Financial & Insurance Information
Dental Insurance
We are happy to accept numerous insurance companies including Aetna, Cigna, Humana, MetLife, Principal, and more. We also accept cash, checks, MasterCard, Visa, AMEX, and Discover. Contact our Henrietta office for specific costs, post-insurance, and information on what's covered under your insurance plan.
See All Insurance Providers
No Dental Insurance?
If you don't have dental insurance—we have a solution for you! Normandy Lake Dentistry offers an affordable dental savings plan where you get your preventative dental care for a low, monthly cost. Get the dental care your family needs for an affordable rate, all without worrying about yearly maximums or meeting a deductible.
Dental Savings Plan
Third-Party Payment
Our office works with CareCredit® as an alternative payment option for our patients to cover their dental care expenses. Create a payment plan that works for your family. The application process is efficient and simple.
External Payment Plans
Family-Friendly Dental Experience.
Our Lakewood location, also serving the surround communities of San Jose, Miramar, Englewood, and Sans Souci, offers a family-friendly dental experience for your entire family. We are a one-stop shop for all dental services ranging from regular dental checkups, dental implants and teeth whitening. Learn more about Normandy Lake Dentistry using the button below.
Learn More About Normandy Lake Dentistry
Make An Appointment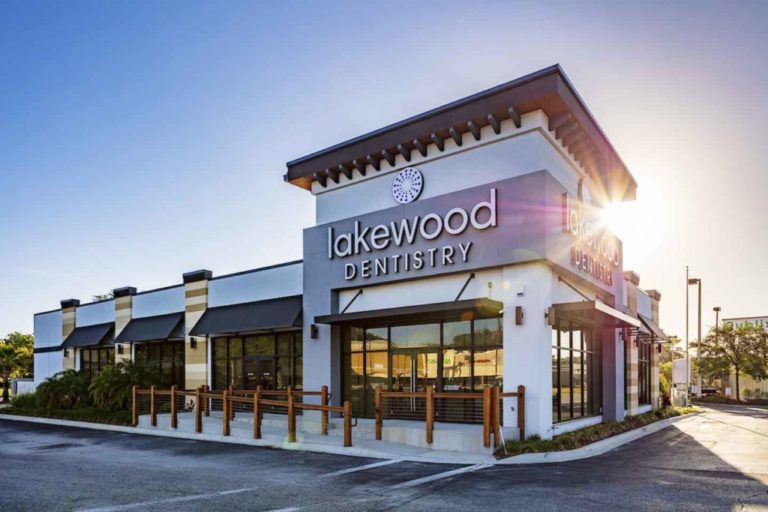 Normandy Lake Dentistry at Lakewood
2845 University Blvd W.
Jacksonville, FL 32217
View Map
Hours
Monday, Wednesday, Friday: 8am - 4pm
Tuesday, Thursday: 10am - 6pm
Phone