It's not really about us. It's about you.
We make every effort to ensure you feel welcome and comfortable.
At Normandy Lake Dentistry, we go above and beyond to create a unique dental experience. We've created an inviting space where you can feel completely comfortable and have a high level of confidence in the quality of care you're receiving. We've designed our dental office with you in mind by investing in deluxe patient amenities and leading-edge technology. Our team invites you to visit our practice to experience the difference.
Meet the Doctors
We want you to know us professionally as well as personally. It's not just about what we know, it's also about ensuring you're comfortable with who we are. Click the buttons next to any of our photos to read more about our experience, our lives, and our interests.
Dr. William E. Smith
Dr. Smith focuses on providing providing honest and ethical Endodontic treatment with a comforting patient experience. He believes that the principle for successful treatment outcomes is combining integrity, compassion, expertise, technology and collaboration with referring dentists. Dr. Smith values your time and is committed to building a lasting relationship.
Dr. Scott Poortinga
Dr. Poortinga is passionate about continuing to learn and grow his skills to allow him to be able to provide his patients with the best care possible.
Dr. Danny Nguyen
Dr. Nguyen is a compassionate dentist committed to crafting enduring smiles. With expertise, he provides exceptional dental care and comprehensive solutions for patients of all ages.
Dr. Sarah Danser
DDS
Dr. Danser plans to build honest and reliable relationships with her patients. She wants her patients to know that she is accountable and passionate about what she does, all while feeling that they can trust her with their dental needs.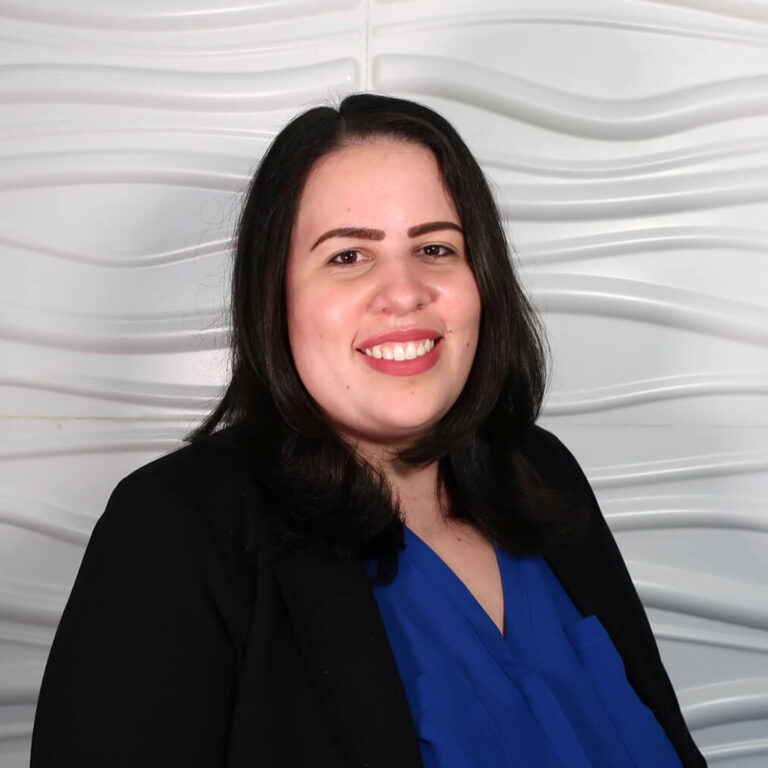 Dr. Stephanie Marquez
DMD
Dr. Stephanie Marquez knows that everyone's smile journey is different, so she doesn't judge her patients. She understands the fear and anxiety that comes with going to the dentist, so she tries to get to the root of her patients' fears so they can work through it together.
Dr. Ruchi Patel
Dr. Ruchi Patel is a first-generation Indian-American. Her parents immigrated from Gujarat, India in the 80s. Dr. Patel always knew she wanted to serve in the health field since she loved the patient-doctor interaction. She found the perfect blend of science and art in the dental field. 
Dr. Tony Farha
Dr. Farha is a highly accomplished dental surgeon. He has been featured on news outlets for his work on dental implants and has been voted one of the 2010 Top Dental Speakers.
Dr. Joseph Lee
His family means the world to him, so when you trust his team with your loved ones, he realizes the importance of that decision. He looks forward to welcoming you and your family personally to the office.
Dr. Esteban Valiente
Dr. Valiente has never out grown his passion for helping patients achieve optimal oral health and loves the process of designing someone's new smile knowing the impact it will have on their life.
We pride ourselves in making you feel at home.
We encourage you to take advantage of the suite of patient amenities throughout our office to help you feel at home. If there's anything else we can do to accommodate your needs, please feel free to let one of our team members know.
Netflix on TV's in all patients' rooms
Beverage bar
iPad bar
Pillows and blankets
Aromatherapy
Warm scented towels
Kids play area
Technology is a Large Part of Who We Are
We utilize leading-edge dental technology as part of our commitment to providing an exceptional level of dentistry. These tools allow us to detect issues earlier, improve the efficiency of your appointments, create more precise treatment plans, and enhance your comfort.
Digital and 3D X-rays
Our digital X-rays emit less radiation, take images faster without any need for processing, and allow us to optimize the images so we can provide a more precise diagnosis.
Panoramic X-Ray
Our panoramic dental x-ray machine uses a very small dose of ionizing radiation to capture the entire mouth in one image. It allows us to plan treatment for dentures, braces, extractions and implants.
Intraoral Camera
We use our intraoral camera to get a closer look at your oral health while also helping to bring you into your own diagnosis and treatment plan. The images from the camera can be projected onto a screen for you to get a dentist's view of any signs or issues we see.
CEREC
The CEREC system takes the normal, multi-visit traditional dental crown procedure and cuts it down. You'll receive your permanent, natural-looking restoration faster than ever!
Isolite Comfort System
Sitting through your dental appointment is now more comfortable thanks to the Isolite system. It has a flexible bite block designed to alleviate soreness from keeping your mouth open while we work, and it has hydration and suction capabilities so we can work more efficiently.
DentalVibe
If your treatment requires you to get an injection, we can block any possible discomfort or pain with the gentle vibrations from our DentalVibe.
I always have a great experience at the Lakewood location. My hygienist was very thorough and the sealants I had done were reasonably priced with my basic dental insurance. The waiting room is always clean, and comfortable and my favorite is the patient room with the photos from around the world, and the comfy blanket you can have if you're cold. It's above and beyond any dental office, I have ever been to.
- Teresa T.
Great experience!!! I love the state-of-the-art, clean facility. The dental assistant and dentist were very nice and explained everything that I needed in detail. I haven't been to the dentist in a while and I have found my new dentist in the Lakewood location. Thank you, guys.
- Shawanda H.
I loved my first experience at the Lakewood location! Seriously the prettiest and most welcoming dentist office I have ever been with. All of the staff that I interacted with were super friendly.
- Kate M.
Today was my second cleaning at the Lakewood office. From the first step in the door with the receptionist to the hygienist to the exam by the doctor, it was the best experience I've had at a dentist's office. The office is clean, the staff was so kind and caring, and the doctor was so personable. I appreciate all the staff did to make it so comfortable.
- Amy B.
I am grateful I found Normandy Lake Dentistry at Normandy. I have my first procedure tomorrow and I'm definitely nervous and asked for sedation but to get to this point I wanted to thank Marcus for being super helpful and patient with my insurance. I have a disability and everyone I have encountered had been amazing. Thank you for your service.
- Laquinda L.
I'm extremely impressed by the service I received at this dentistry. For the last several days I had pain in my mouth due to my wisdom tooth, I called the dentist's office that I've been going to for almost 20 years but no one returned my call. I called Normandy Lake Dentistry at Normandy and they were able to squeeze me in the same day and treat my issue. My hygienist Melissa (I believe that's her name) and Dr. Wallace were both professional and kind. I have nothing but positive things to say about them.
- Cierra T.
Emergency treatment was originally scheduled for Monday, but I happened by the Normandy location to ensure insurance would be good and they were able to see me on Friday. Everyone was very professional and the dentist explained everything to me. Great service!
- Marvin G.
Great dentist in fact it's the best I've seen thus far. Everyone is so friendly, professional and welcoming at the Normandy location. No hidden fees regarding dental care. My 4yr old loves getting her teeth clean and everyone goes out of their way to make her experience so memorable and kid-friendly. I definitely recommend this dentist for any and all dental services.
- Artesha W.
Really love the ladies here at Normandy Lake Dentistry in Orange Park. Since I've been with this dentist, they have done great work when it comes to my dental care and will continue to stick with them :)
- Aliandra M.
I LOVE going to see Dr. Che at Normandy Lake Dentistry in Orange Park!! They always get me an appointment in a timely manner. The team Brandy, Shawna, and Nadia are fantastic!
- Stacy P.
The staff at Normandy Lake Dentistry in Orange Park are super friendly and get you in quick. I got a tooth pulled today and I will say it was the quickest and most painless tooth pull I've ever had.
- Brandy F.
The staff at Normandy Lake Dentistry in Orange Park is amazing, I was very nervous to go to the dentist after about 10 years of not seeing a dentist, but everyone was very supportive and made me feel very comfortable, never once did they make me feel ashamed or embarrassed about the state of my teeth all of the focus was on the restoration which they did an absolutely fantastic job of. For the first time in as long as I can remember my mouth is comfortable and I'm actually optimistic about my dental future and that is all thanks to the wonderful people that work here.
- Jake B.